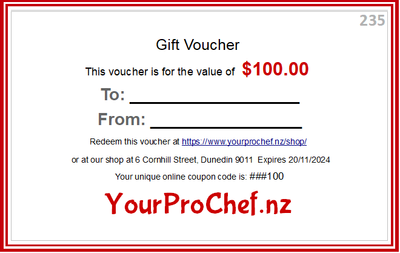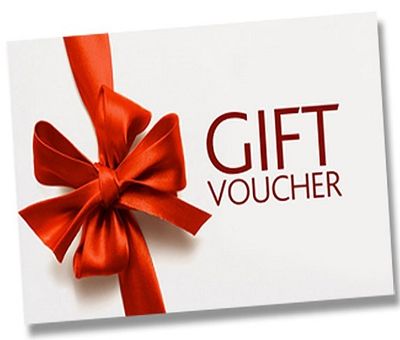 #Gift e-Voucher $100 limited offer
$100.00
If you are looking for a perfect gift for someone you care about, look no further.
When purchasing a YourProChef.nz gift e-voucher you can have us email it direct to your recipient. Of if you perfer we'll email it to you. Printed out this makes an awesome addition to hampers or care packs.
Your recipient is able to purchase meals from our online shop and have them delivered straight to their home or work. Normally overnight weekdays.
To redeem online all the user needs to do is enter their unique code in the coupon box at the check-out. All information comes with the voucher.
Vouchers can be redeemed for YourProChef ready-to eat meals only. (shipping additional)
SKU: 10002