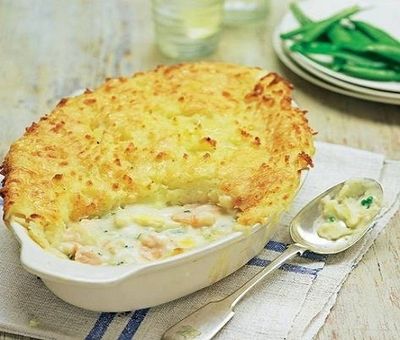 Smokey Fish & Spinach Pie 1kg Tray
$22.00
Handmade with care this meal is ideal for sharing between 2 people and perfect for dinner without all the fuss of cooking. Simply heat in oven until piping hot and enjoy or transfer into a microwavable dish and heat on high for 2-3 minutes.

Ingredients: Smoked Hoki, White fish fillets,, Potato, Milk, Flour(rice, corn), Corn, Cheese, Butter, Onion, Spinach, Mustard, Herbs, Granulated Vegetable Stock, Garlic, Salt, Black Pepper.

Heating: From frozen, Remove from plastic bag, place on oven tray and heat @ 200c for approximately 50 to 70 minutes or until piping hot.
Serve with your favorite salad.
Serves 2 1 Kg
Gluten free
Photo not actual meal

SKU: 10146