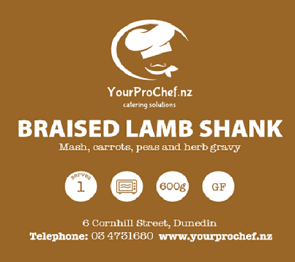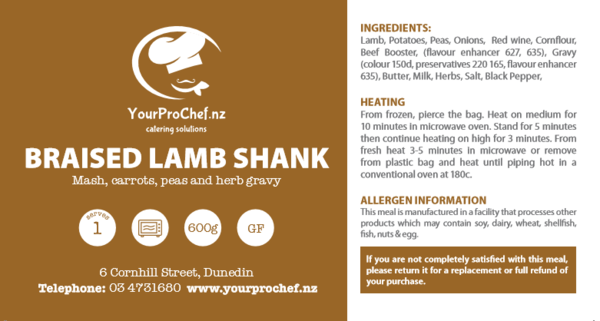 Braised Lamb Shank
$19.90
Normal price $16.99
Premium South Island lamb shank. Cooked slowly until the meat is melting in your mouth and falling off the bone. Served on creamy potato mash, peas and carrots and herb gravy.
All our meals are all chef made and only prepared in small batches. We have used the freshness ingredients available and prepared your meal with love and care. We believe our meals are the best in quality and value on the market today.If you are not completely satisfied with this meal, please return it for a replacement meal or full refund.
This is a single serve 600 gram meal.
SKU: 10070